Latest News
26 October 2017
Get a North American US phone number for your business and grow your presence in one of the world's largest markets.
View all News
Latest Post
8 December 2017

By Adrian
Enjoy control over your phone system and avoid unwanted VoIP call charges. Use your Cloud PBX to restrict premium rate call costs and block nuisance calls.
View all Posts
Visit the store
We offer a wide range of high quality VoIP handsets & headsets to compliment our phone service. Whether you are a sole trader, medium or large business we have a device to suit your volume of traffic.
Here are a few of our most popular devices:
VoIP Hardware
Select hardware to complement your VoIP service, from our wide range of handsets, headsets & routers.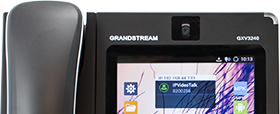 Visit the store
Create your account
Register at yay.com today and join a growing number of companies enjoying the benefits of making business easy!
Register now
1 All 01, 02 & 03 numbers. Off peak is 7pm - 7am weekdays & all weekend. All major UK & EU operators. 0845 and other premium or mobile operators may vary. Please use the number search to be absolutely certain of the cost that your call will incur. Unlimited EU calling is available to all major landline and mobile network operators in the European Union with the exception of Austria, Croatia, Estonia, Latvia, Lithuania. Fair usage terms apply.